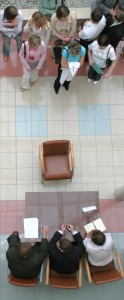 Confidante performs hiring research and consultation designed to insure appropriate screening and selection of  the candidates that are most qualified for the positions you are offering and most likely to be compatible with your existing staff and managers. We collaborate with hiring managers during the selection process by applying, "Behavioral Interviewing" techniques to evoke more complete and relevant qualifications and background information from prospective employees. We evaluate and assess personnel records and files for the compliance required to protect organizations against claims of negligent hiring and supervision complaints that may occur when employees misbehave or violate company policies and procedures.
Confidante consultants also provide assistance for managers and counsel in the retention of valuable employees after violations of company policies and procedures have occurred. We assist with the application of "Conditional Return to Work Agreements' and follow-up processes in saving valuable contributors. Additionally, we work with managers and counsel with difficult or complex terminations and/or other employment decisions that require resolution strategies. Assistance is provided with the development of the pre-qualifiers required for issuance of temporary and permanent restraining orders.     Read More….
Confidante consultants are experienced in conducting third-party workplace i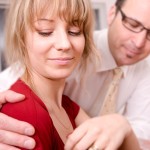 nvestigations of sexual harassment, discrimination, hostile work environment and workplace violence. Through comprehensive assessment and effective interviewing practices, we are able to identify potential problem areas, perform effective intervention for established personnel issues, and aid your staff in executing strategies that meet legal requirements, as well as, human needs. Interventions to defuse, resolve and prevent inappropriate or prohibited behaviors that might form the basis for complaints of a hostile working environment, are also performed by our consultants.     Read More….
The Workplace Violence services offered are diverse and complete. They include one-on-one behavior modification coaching, prevention program developm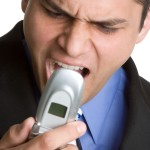 ent for systemic change, threat assessment, telephone and on-site incident response, triage, and management. We also offer follow-up and other intervention services, includingcrisis management, anger management and post-incident recovery interventions.
We provide proactive organizational risk assessments, threat assessment team development and membership and other strategies that demonstrate our commitment to the prevention of workplace violence.     Read More….
Confidante works with your leaders and managers, individually and/or as a group, to ascertain strengths and weaknesses with the goal of capitalizing on strengths while bolstering the weaker areas. Our consultants quickly identify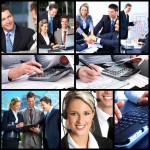 critical workplace issues that may be inhibiting mutual trust and open communication. These areas then can be addressed through effective teambuilding and skill development sessions. We have mediated hundreds of interpersonal and business conflicts, helping participants reach the best possible outcomes while improving the functioning of work groups. We also provide training programs on a wide variety of workplace topics, including communication, sexual harassment, workplace violence, stress management, conflict resolution, and behavioral interviewing techniques. We can also design training programs customized for your workforce, and assist with critical aspects of the hiring process.     Read More….
We establish and maintain organizational Ombuds Programs for profit and non-profit organizations, (e.g. "Hot Line") that provides a more confidential, safe and neutral resource for managers and employees who elect to report sensitive information and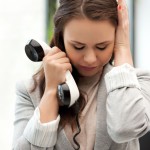 receive consultation concerning fair resolutions of workplace issues and concerns, including, whistle-blower complaints. These programs are also useful for managers, human resources professionals and others who would benefit from sounding-board consultations regarding workplace concerns. We are available by telephone or on-site as a problem solving resource.     Read More….